Migrant marriage case : I am an illegal immigrant woman, but still I get married.



💬 Client case information
There have been a lot of clients for migrant marriage
from Russia recently.
I would like to talk about a case in which an migrant
marriage was conducted with a Russian illegal
immigrant client.
I found out that the Russian spouse has a record
of illegal residence in Korea during the consultation
through migrant marriage consultation form.
When I checked the details, the Russian spouse visited
Korea from Russia on a travel visa.
In the process, she was deceived by an illegal broker
she met in the Facebook community who offered to
exchange her visa for work visa, so she stayed in Korea.
In the process, she paid about 5 million won to the
broker, but after that, She obviously could not change
to a work visa and contact with the broker was cut off.
She was originally working as a model in Korea.
She met her husband, who was her director
at her filming location. And they've been seeing
each other for about a year now.
However, She found out about her illegal stay records
during the consultation on migrant marriage. And
it made her think that she wants to receive her
migrant visa safely, so she decided to
proceed with K-VISA.
---
💡 Solution
We have delivered two issues from
what we found out through the consultation form.

First, It is impossible for short-term visa
to be changed into migrant marriage visa according to
the current immigration manual.
So, the Russian spouse had to leave the country.
Second, Because of Russian spouse's illegal residence
record, there was a high possibility that the visa will be
refused, as well as having to pay a fine in the process
of obtaining a visa.
To solve these two problems and minimize damage,
we used the voluntary departure period.

If you use the voluntarydeparture period designated
by the Ministry of Justice,
even illegal immigrants can voluntarily leave the
country without paying a penalty.
After that, We applied for an migrant marriage visa
at the Korean embassy in Russia and went through
the process of coming back to Korea.

In the process, as explained to the client in advance,
we expected that her migrant marriage visa would be
rejected once due to her past illegal residence record.
And we provided unlimited help until the visa is issued,
So after 6 months,
We applied for an migrant marriage visa again.
After that, an migrant marriage visa was issued
at the Russian embassy.
We concluded our work with the procedure for the
client to return to Korea within 90 days and
obtain an migrant marriage visa from the
immigration office again.
---
👏 K-VISA suports your future
Due to various incidents, inquiries about
migrant marriages in Russia are increasing.
K-VISA handles everything from migrant marriage
to marriage registration in all countries.
It is very important to prevent and prepare for
any possible problems when it comes to Visa.
If you have any difficulties
or inquires, please feel free to contact K-VISA
even if you do not sign a contarct.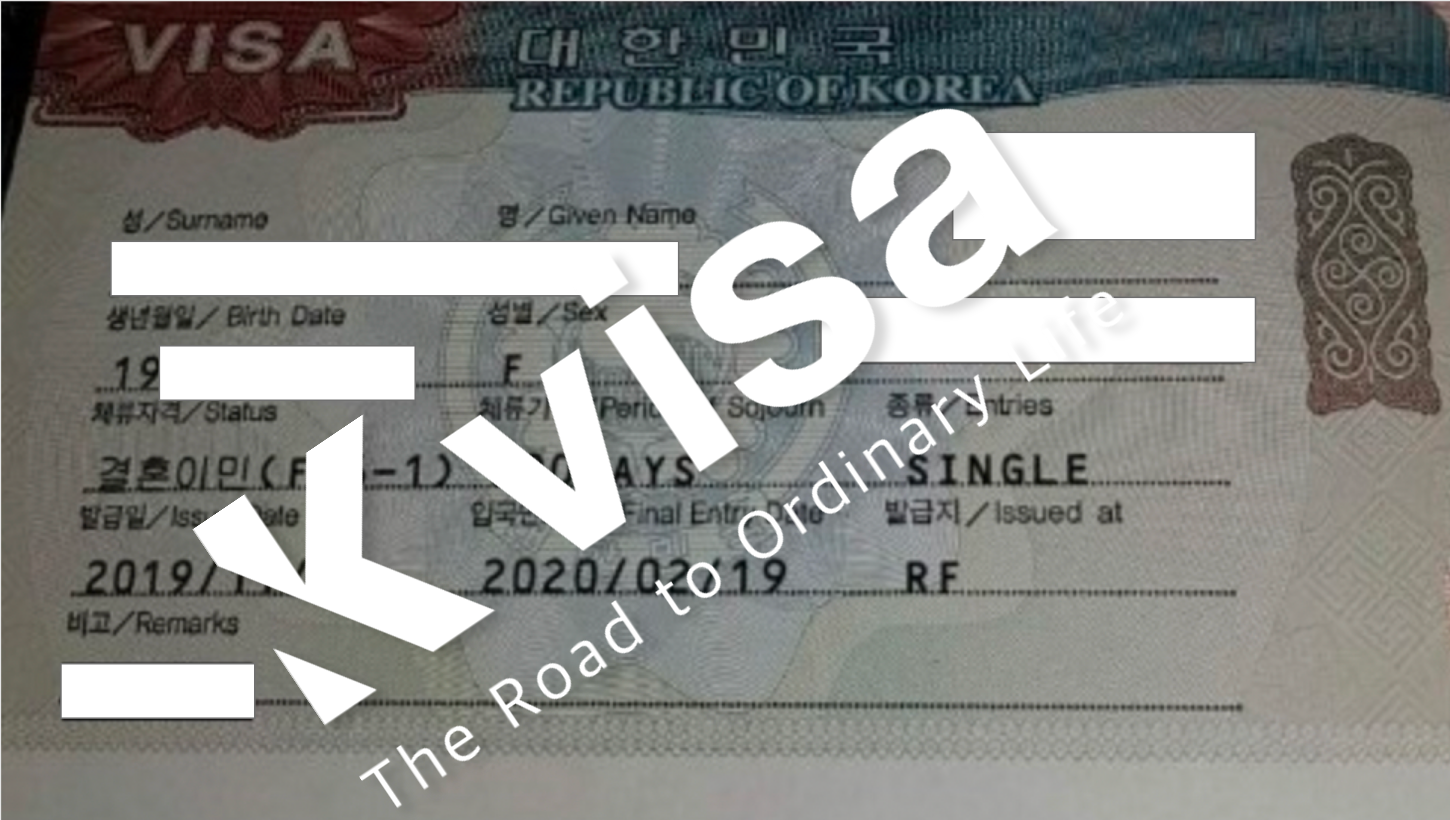 This is a fictionalized story based on actual case, so please feel free to request a case to K-VISA.