Migrant marriage case: Does using a translator reduce authenticity?




💬 Client Case
A few days ago, I received a call from a client who proceeded migrant marriage with K-VISA.
He said that friend of him wants to marry a Japanese.
However, after talking through consultation,
I learned that the Korean Consulate General in Sendai,
which is the jurisdiction of the applicant,
had a request for supplementation
for a migrant marriage visa.
When I asked why the request for supplementation
came, the reason was that they had only been dating
for two months, and that they depended on a
translator in the process of talking to each other.

Of course, if you have a conversation without
using a translator, you can communicate
more smoothly, but I think that using a translator
doesn't mean that you lose your sincerity.


---
💡 Soultion
First of all, The part that my client was most worried
about was thatif the request is rejected in the marriage
examination, he has to re-apply after 6 months,
So, in order to reduce the possibility of disapproval
as much as possible, we first contacted the Korean
Consulate General in Sendai in Japan via email.
And we received an answer to objectify the authenticity
of the marriage in the supporting documents,
Based on this, we have prepared and submitted
the following documents that can
objectify the authenticity.
1. A photo of a couple together
2. Certificate of Facts on Marriage and Association
3. Marriage agreement of both parents
4. Evidence of communication
5. Complaints, etc.
A week later, we were issued
an migrant marriage visa.


---
👏
K-VISA suports your future
I felt bittersweet because the way to marriage itself is difficult,
but the migrant marriage registration and visa process which must be prceded in advance,
were even more complicated and difficult.
We support all the couples who seek migrant marriage
If you have any difficulties
or inquires, please feel free to contact K-VISA
even if you do not sign a contarct.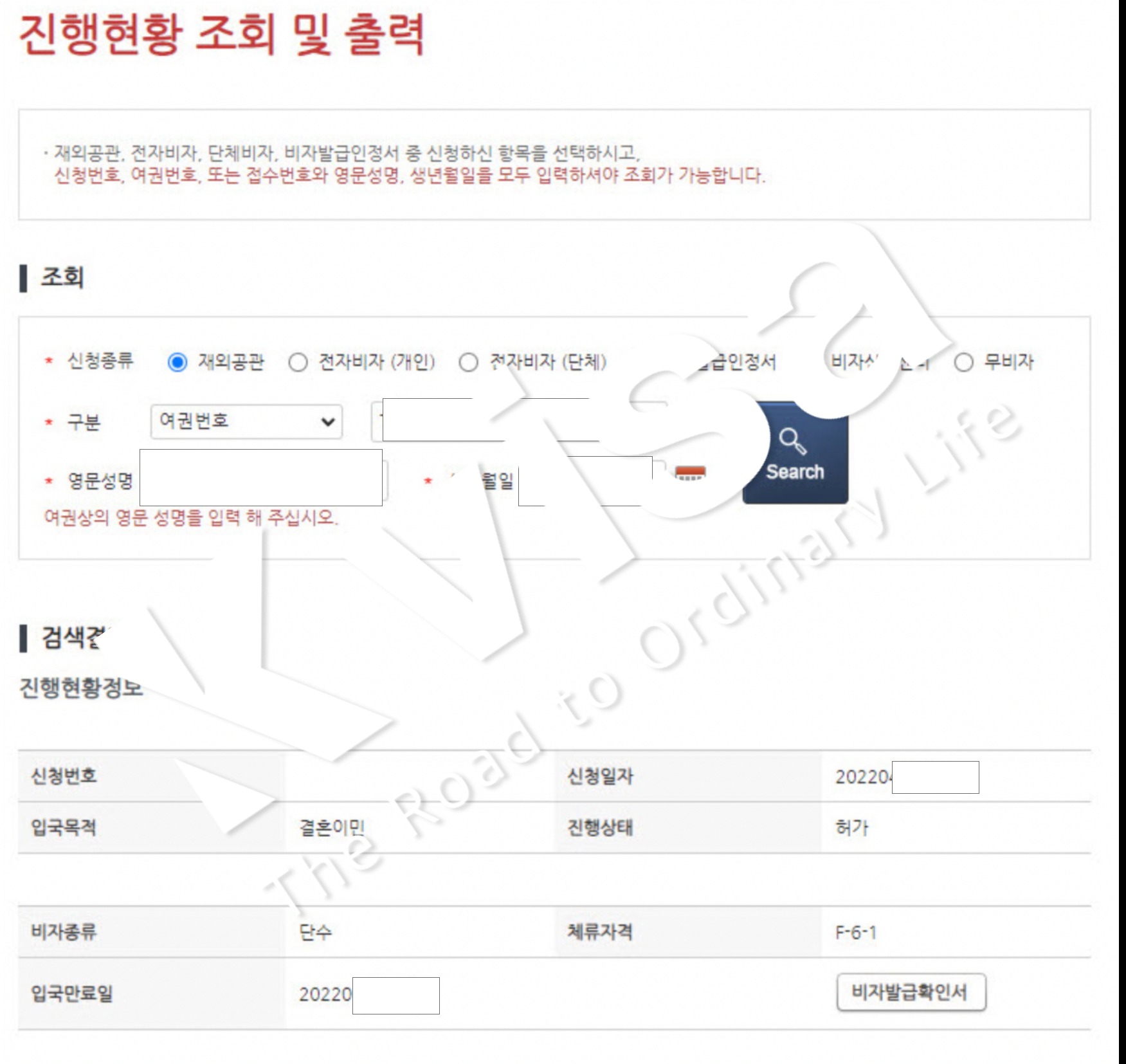 This is a fictionalized story based on actual case, so please feel free to request a case to K-VISA.