Case of Overseas Korean : Have you reported loss of nationality?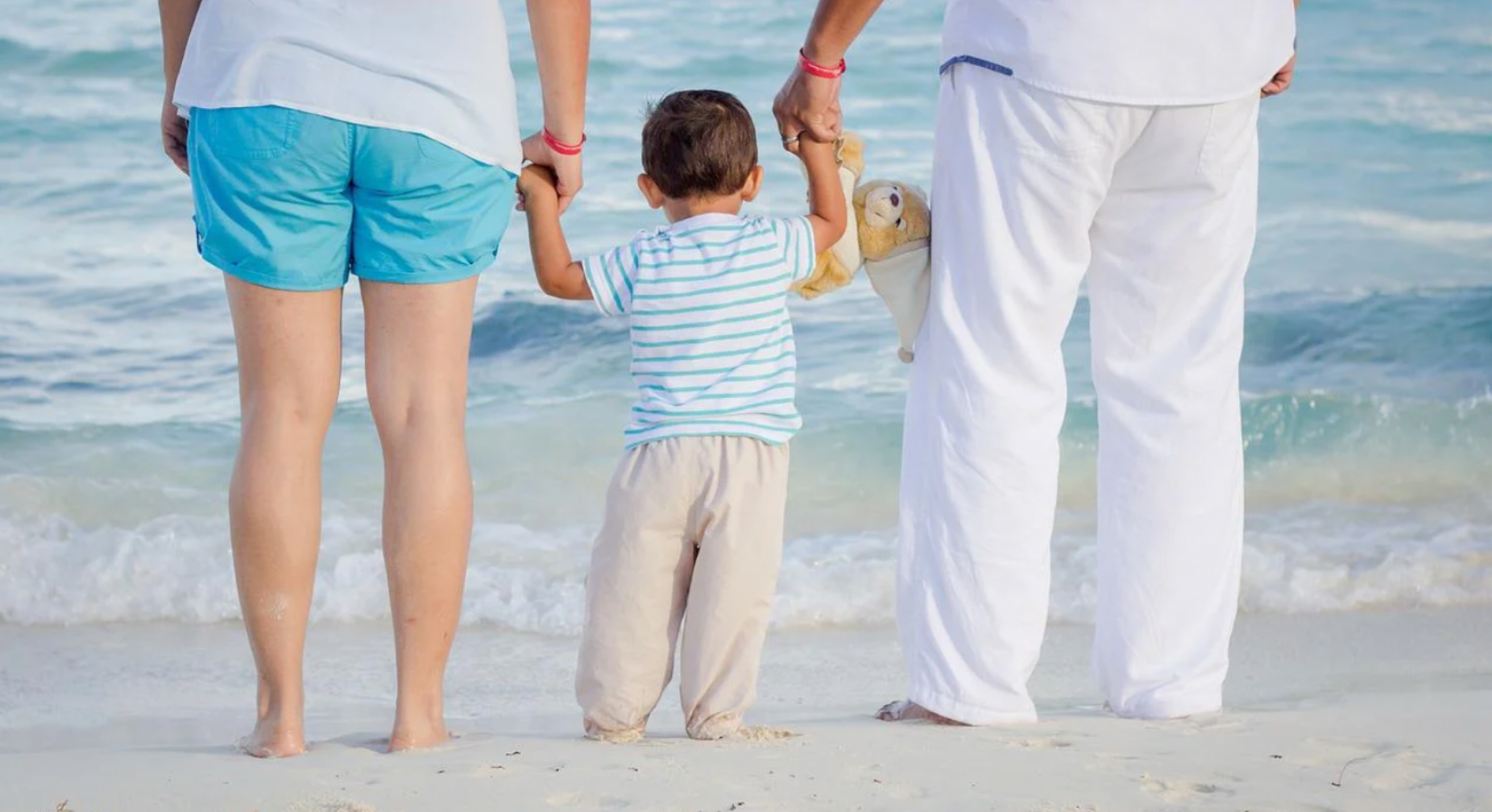 💬 Client Case
There are many visa inquiries for overseas Koreans.
Typical examples are inquiries about changing to an H-2 visa
for visiting employment and an inquiry about changing
to an F-4 visa for overseas Koreans.
I remember an old couple's request.
They are originally Koreans, but they immigrated
to the United States in the past and obtained citizenship there.
Now they have been on a short trip to Korea,
so they inquired about whether it is possible to change
the F-4 visa for overseas Koreans as a way to stay longer.
First of all, in the case of overseas Koreans,
there are various types of things to check,
but in this case, I had to identify the following.
For men, it is necessary to check whether there is a problem
with military service, and make sure that
the loss of nationality report has been completed
in Korea before emigrating to the United States.
As a result of checking the contents through
the consultation form, the couple was over 60 years old,
so they were free from military service issues.
In addition, overseas criminal history and
Korean language proficiency requirements were also exempted.
However, while reviewing the documents,
it was confirmed that they did not proceed with
the loss of nationality report in Korea and
obtained citizenship in the United States.
---
💡 Solution
First of all, in this case, you must apply for the loss of nationality
report and the overseas Korean visa at the same time.
In case of loss of nationality, you must apply at the
Nationality Division of the Immigration Office,
and then apply with the documents of overseas Koreans
at the Residence Division of the
Immigration Office with the receipt.
The thing they were most worried about was
that the expiry date was just around the corner,
but that doesn't matter because the visa is
automatically renewed once they have applied for it.
After that, the client was safely issued a visa,
and due to the nature of the F-4 visa,
the period can be extended once every 3 years.
---
👏 K-VISA supports your future
The client trusted us and followed us,
so the visa was issued without any problems.
Since I had acquired all the information through
the consultation form in advance,
I was able to easily organize solutions and strategies.
K-VISA is always on your side.
If you have any difficulties
or inquires, please feel free to contact K-VISA
even if you do not sign a contarct.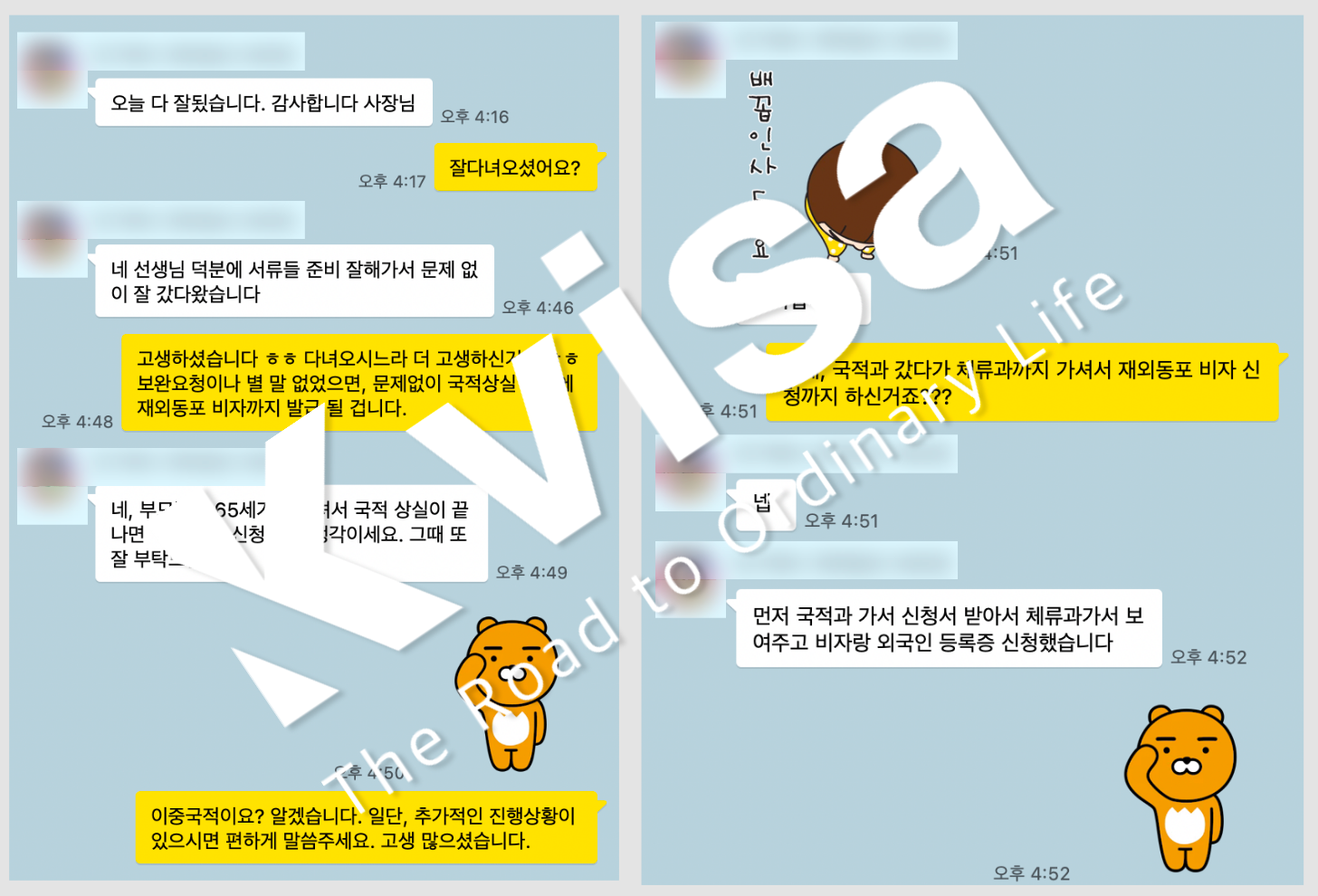 This is a fictionalized story based on actual case, so please feel free to request a case to K-VISA.